Momentum is just another word for confidence: Ricciardo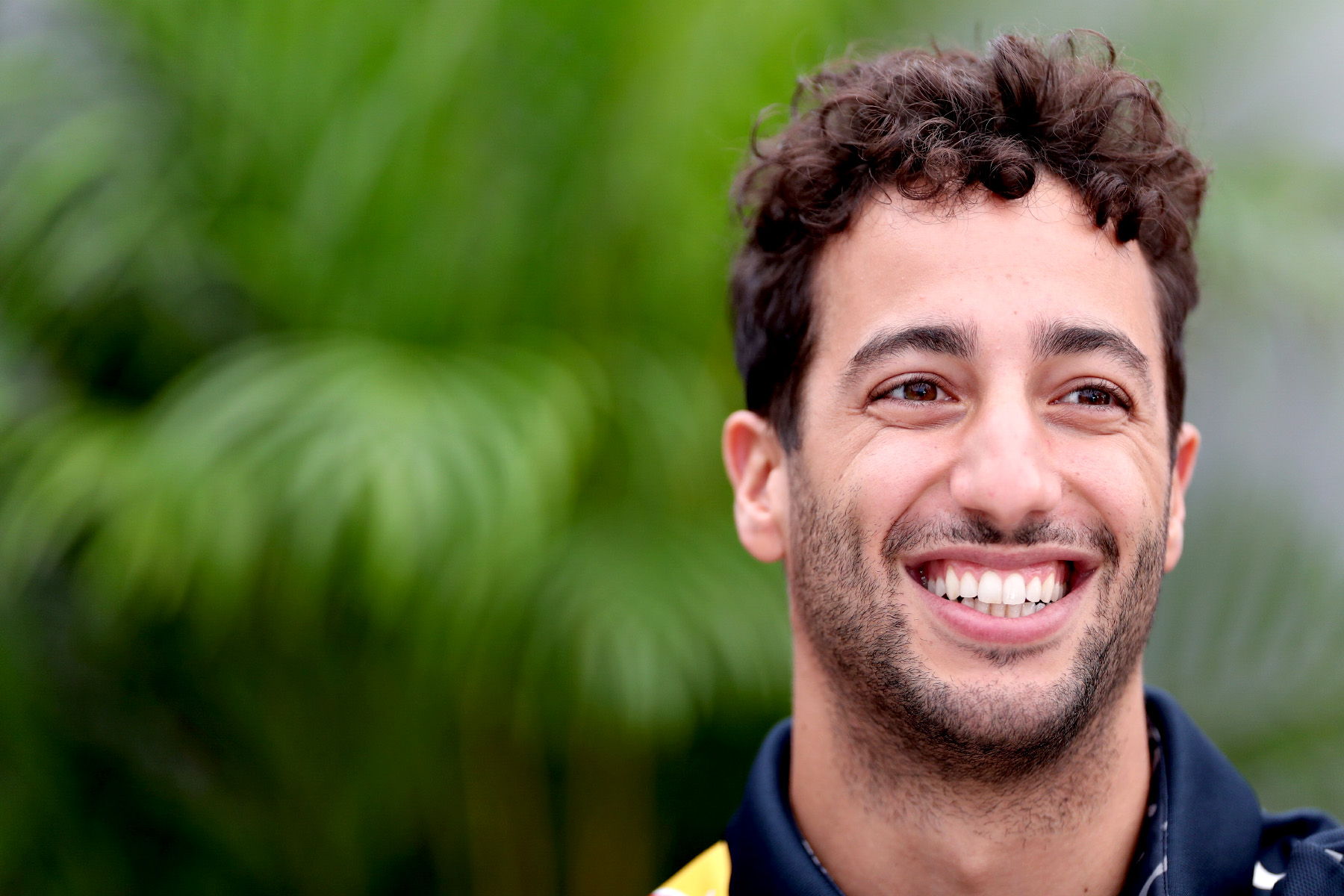 Daniel Ricciardo has spent the week savouring his unlikely Malaysian Grand Prix success, but he says it'll be business as usual In Japan as he and his Red Bull Racing team attempt to overhaul the Mercedes cars for a second week in a row.
Opening the weekend at Japan's famous Suzuka circuit, one of world motorsport's most revered racing circuits, the Australian bounced into his pre-race media session full of energy won in Sepang.
His victory in Malaysia is his first since 2014, and it comes in a season featuring two potential race wins that have slipped through his fingers — the Spanish Grand Prix, won by teammate Max Verstappen on a superior strategy, and the Monaco Grand Prix, won by Lewis Hamilton after Red Bull Racing botched one of his tyre stops.
The latter of the lost pair was particularly galling for Ricciardo, who was the standout performer in Monte Carlo all weekend, but he said getting his first win on the 2016 board wasn't about reversing his earlier misfortune.
"Sure, the feeling of winning again feels obviously like everything is worth it," he said. "You can't really compare it in terms of if it makes up for it.
"I don't want to say that negatively. What happened in Monaco probably made my joy bigger on Sunday because it meant I had to wait longer, if that makes sense — it was an even bigger 'yes!'."
A string of four slow races followed his Monaco nadir, but his form has recovered markedly since the Hungarian Grand Prix in July, since when he has rediscovered an edge over his teammate.
His mood has notably improved relative to his pace, too, and both have combined to deliver five podiums in six grands prix.
"My self-belief and my confidence are at a good level," agreed Ricciardo. "You obviously at the same time don't want it to go too crazy and then probably start getting a reverse effect — you probably become a bit complacent and things like this.
"I think obviously the win felt good, and I felt like in a way it was a bit of a relief, but for confidence and that, I think it's been at a solid level for quite a while now, so I think I'll just maintain that.
"I think it's worked for me pretty much the majority of this year, so I won't alter my approach into this weekend. It feels nice to walk into the paddock as a winner, but once the helmet goes on tomorrow it's back to business."
Business could continue booming for the 27-year-old this weekend, when Red Bull Racing is tipped to back-up its Malaysia competitiveness in Japan, where its always-strong chassis and aerodynamic package buys it an advantage in the first half of the lap.
Working to Red Bull Racing's advantage is that Mercedes, after an investigation into Hamilton's blown Malaysian engine, will introduce revised running parameters for its power units, including a 'more conservative oil specification', amongst other changes, potentially robbing the team of its power edge.
"Could bring us closer!" Ricciardo considered. "Coming into this race we always thought it was going to be one where we can probably have an advantage.
"Dry conditions? In qualifying I think they'll still have a little bit on us, but I think we'll keep it within half a second around here for sure. If it's wet, I think we can get really close to Mercedes.
"I know the wet race here in 2014 our race pace was really good — I think at the time we were a bit quicker than Mercedes, and I think the deficit was probably bigger than it is now in terms of machinery, so I think we'll be pretty racy."
The only remaining question is whether the combination of Red Bull Racings historic affinity for the Japanese circuit and Daniel Ricciardo's good form are enough to capture that nebulous sporting quality 'momentum'.
"There's a little bit of momentum, I guess," he said, hesitating on whether or not he believed momentum was at play in his performances. "[Before] Silverstone I hadn't been on the podium for a while, then in Budapest I got a podium, and since then I've had a podium every race beside Monza.
"You could say I've had good momentum. It's probably just confidence — momentum's just another word for confidence.
"I feel good now, absolutely. I'm coming into this race with positivity. If it brings another good result, we'll just keep calling it momentum, then!"