Palmer blasts track limits rule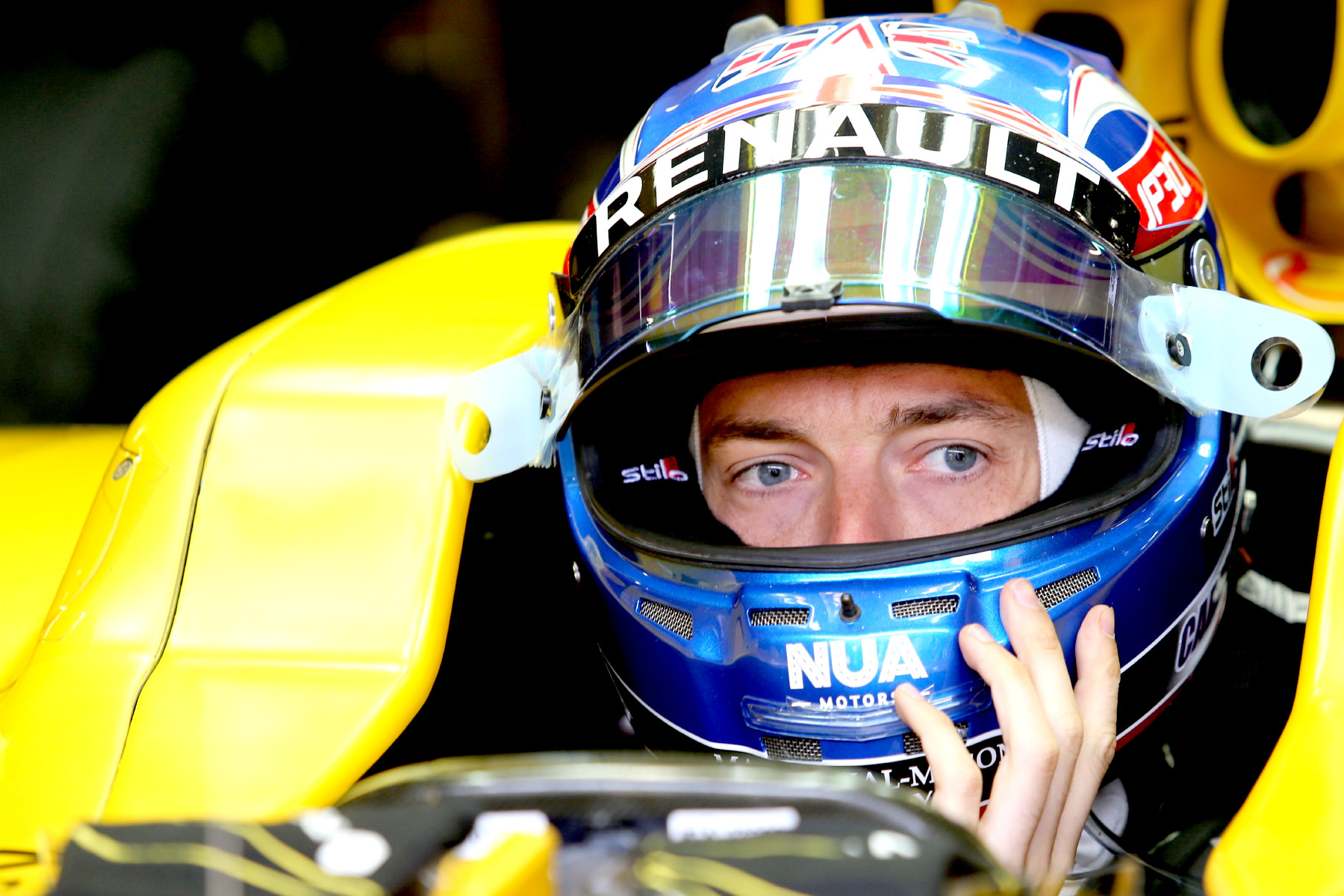 Jolyon Palmer has railed against the policing of the 'zero tolerance' track limits rule that produced confusion throughout qualifying for the British Grand Prix.
Following a meeting of the drivers on Friday night race director Charlie Whiting decreed that any driver to run wide at turns 9, 15, or 18 would have their times deleted in qualifying and reported to the stewards during the race.
Several times were deleted on Saturday afternoon's qualifying session, including Lewis Hamilton's provisional pole position time set on his first Q3 run.
Compounding matters was the deletion of Nico Hülkenberg and Fernando Alonso fastest Q3 times after the session had ended, leaving the top 10 classification unclear at the conclusion of the session.
McLaren also used the rule to appeal against Kevin Magnussen's fastest lap in Q1, which dropped Jenson Button into the knock out zone.
Button, who had left his car at the end of the session, was rushed back into the cockpit before Q2 started in hope that the team's appeal would be heard — but Q2 started before any decision was made, leaving the order as it stood.
Palmer had one of his times deleted from Q1, and though he takes no issue with the idea in principle, he believes its execution undermined the purpose of the rule to prevent drivers gaining an unfair advantage.
"I don't have a problem with your tie getting deleted if you go over the track limits," said the Briton, who will start his home grand prix from P18. "But I have a problem with going over the track limits and not having your time deleted, which is the case, I think, for some people.
"I haven't seen everything, but I think it looks like maybe there were some not policed properly.
"There was clearly confusion, especially at the end of Q1 but also with laps getting deleted and, I read, some other laps weren't deleted.
"it's just really stupid when some people can seemingly go four wheels off and get away with it and then some people get their times deleted."
The British Grand Prix is the second successive race in which the debate about track limits has featured prominently.
Last weekend's Austrian Grand Prix was controversial for the Red Bull Racing's new so-called 'baguette' kerbs — high and narrow kerbs installed at corners with a history of inducing drivers to exceed the limits of the circuit — because several cars suffered severe suspension damage and subsequently crashed after driving over them.
"The kerbs we had in Austria were better," said Jolyon, adding his opinion to the polarised debate.
"We need something to make sure we don't go off. In Austria I can't think of a single situation where track limits were a problem — the kerbs were, but then everyone learnt to stay off the big kerbs and the kerbs weren't a problem."
The ultimate blame, said Palmer, lay not with the stewards or the FIA but with the profile of modern racing circuits, which are often characterised by an abundance of asphalt run off that makes driving off the track so tempting to a driver.
"I think there is a real problem for a circuit like this," vented Palmer. "We have these big car park tracks and everyone uses what they want. We need gravel back or something, because any corner where there's gravel it's not an issue."
"Fundamentally it's a problem with the modern circuits. It comes down to, I think, MotoGP, because they need no astroturf.
"If we had astroturf on the exit, we don't go on the outside. What we were told, anyway, is that they [the circuits] want this direction, but for us it makes it like it was today."
"It's rubbish for the fans because you do a qualifying lap and Hamilton's on pole one minute, but then he gets the time deleted. He was on pole anyway, but it's just confusing.
"For everyone watching it's a mess to try to understand who's done what and if that is a legitimate lap. Everyone's talking at the end of qualifying — 'Was he all four wheels, was he not?' — you should be talking about Hamilton's wunderlap. Instead it's, 'He survived the track limits scare'."