2019 Austrian Grand Prix —
Strategy Preview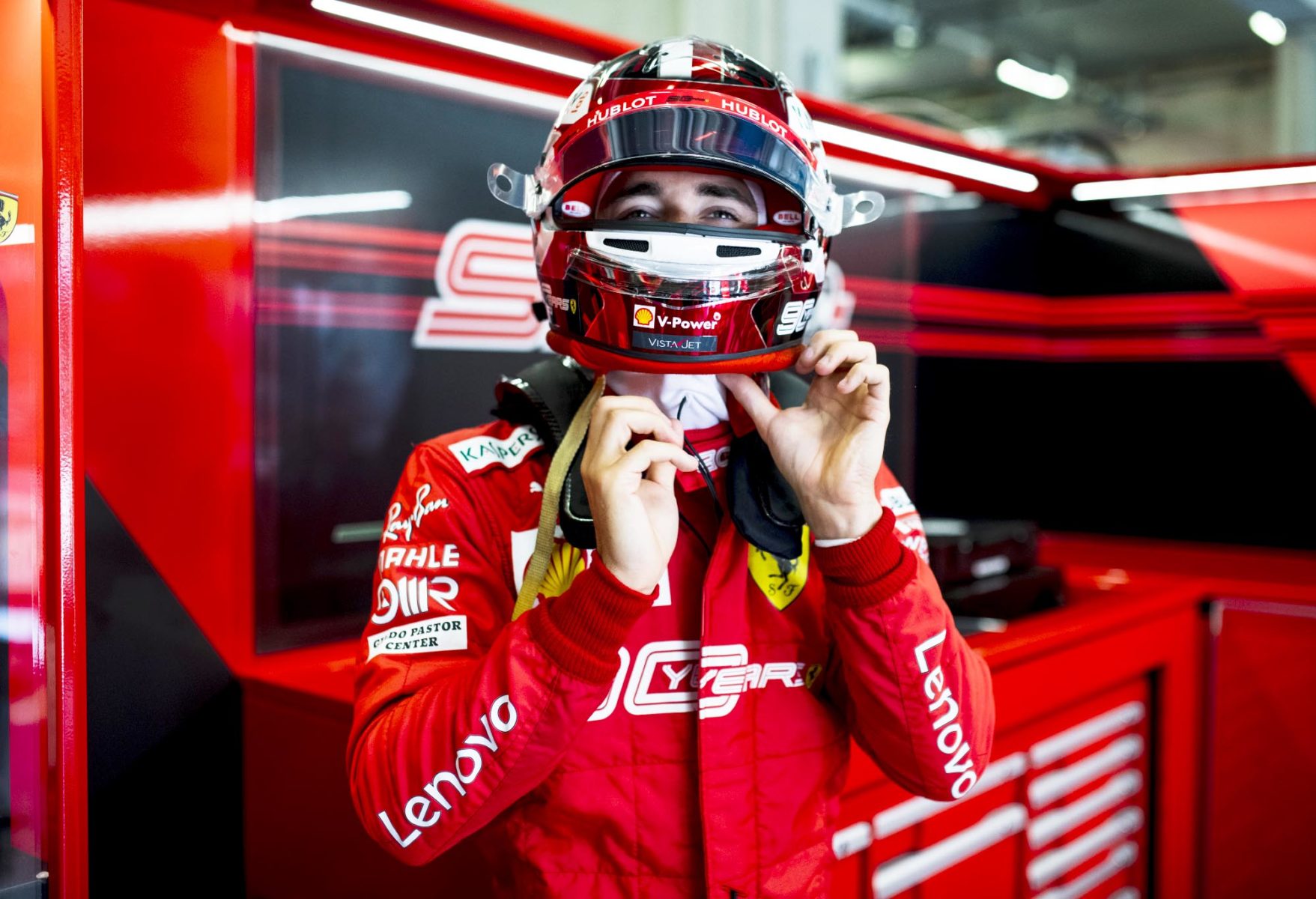 Charles Leclerc stormed to pole position for the Austrian Grand Prix, comfortably beating Lewis Hamilton and Max Verstappen and unchallenged by teammate Sebastian Vettel, whose Q3 was cruelled by a power unit problem.
The result is validating for the Ferrari car concept. The Red Bull Ring is a power-sensitive circuit — 79 per cent of the lap is full throttle — and Leclerc made up 0.3 seconds and 0.6 seconds on Hamilton and Valtteri Bottas respectively on the straights alone. Moreover, most of the corners are fast, and those that aren't reward a car with great exit traction, both strengths of the SF90.
But the Mercedes car is also penalised here, with cooling, its principal weakness, coming at a premium in the extremely warm conditions and elevated altitude. Mercedes has struggled with cooling in the previous few races — Bottas suffered particularly at the Canadian Grand Prix — and that will likely be a problem exacerbated in the race, particularly given Bottas and Hamilton will start on the second row and therefore lack the clean air the Silver Arrows ordinarily enjoy.
The grid
2019 AUSTRIAN GRAND PRIX PROVISIONAL GRID
1
Charles Leclerc
1:03.003
2
Max Verstappen
1:03.439
3
Valtteri Bottas
1:03.537
4
Lewis Hamilton
1:04.099
5
Lando Norris
Penalty
6
Kimi Raikkonen
1:04.166
7
Antonio Giovinazzi
1:04.179
8
Pierre Gasly
1:04.199
9
Sebastian Vettel
No time
10
Kevin Magnussen
Penalty
11
Romain Grosjean
1:04.490
12
Daniel Ricciardo
1:04.790
13
Sergio Perez
1:04.789
14
Lance Stroll
1:04.832
15
Daniil Kvyat
1:05.324
16
George Russell
1:05.904
17
Nico Hulkenberg
Penalty
18
Robert Kubica
1:06.206
19
Alex Albon
Penalty
20
Carlos Sainz
Penalty
The Red Bull Ring
Circuit statistics
Laps: 71
Distance: 4.318 kilometres
Corners: 10
Lap record: 1:06.957 (Kimi Raikkonen, Ferrari, 2018)
Circuit characteristics
Tyre stress: Low
Lateral load: Medium
Asphalt grip: Low
Asphalt abrasion: Very low
Downforce: Medium
Strategy particulars
Pit lane length: 359 metres
Pit lane speed: 80 kilometres per hour
Pit lane time loss: 16.1 seconds
Fuel loss: 0.201 seconds per 10 kilograms
Tyres: C2, C3, C4
Strategy forecast
The characteristics of the circuit lends themselves to making a single stop, but the suitability of all three tyre compounds has baked some variability into the grid.
Verstappen, Bottas and Hamilton will start on the medium compound while the rest of the top 10 will start on the soft. The grippier compound is a reasonable racing compound, but the forecast 35°C ambient temperatures will likely take the track temperature past the 55°C witnessed during Friday practice and push the race towards the harder rubber.
In this case starting on the medium tyre is advantageous. Either it's the only tyre that can comfortably make the one-stop window or it earns the flexibility to extend if the hard compound — which will almost certainly be the tyre to which everyone switches — proves difficult to get going in race conditions.
C4 (8 laps)
Mercedes
1:09.213
Ferrari
1:09.227
McLaren
1:09.773
Toro Rosso
1:09.941
Alfa Romeo
1:10.160
Racing Point
1:10.162
Red Bull Racing
1:10.322
Haas
1:10.451
Renault
1:10.746
Williams
N/A
This is where the race will likely swing towards Mercedes. While it demonstrated only marginally better race pace than Ferrari on the soft, on the hard is was substantially quicker. It could pincer Leclerc with Hamilton and Bottas, using one to force the Monegasque into an early stop and the other to run long.
This to a certain extent discounts Max Verstappen's presence in this fight. Red Bull Racings race pace is something of an unknown given the Dutchman crashes early in FP2. Gasly was left to conduct the team's race simulation but given the Frenchman has been off the pace all year, it's hardly representative.
Instead Gasly will likely be used as a guineapig. He'll start from eighth on the soft tyre, and if he can get a decent string of laps out of them, might Red Bull Racing try to run Verstappen long on the medium compound and switch him to the soft at the end for an ultra-aggressive strategy? He has a new set of softs in the bank, and if he finds himself muscled aside by the Mercedes vs Ferrari battle, there'd likely be nothing to lose from such a gamble.
How the starting tyre question plays out in the midfield will be similarly interesting. Those in the top 10 starting on soft aren't as vulnerable as they were in, for example, France last weekend, and given the closeness of this part of the grid, choosing your pit stop window and switching on the tyres quickly could be the difference between scoring points and going home empty handed.
PREDICTED STRATEGIES
Medium to lap 14–20 laps, hard to the flag; or
Soft to lap 12–16, hard to flag.