Hamilton crowned champ in Mexico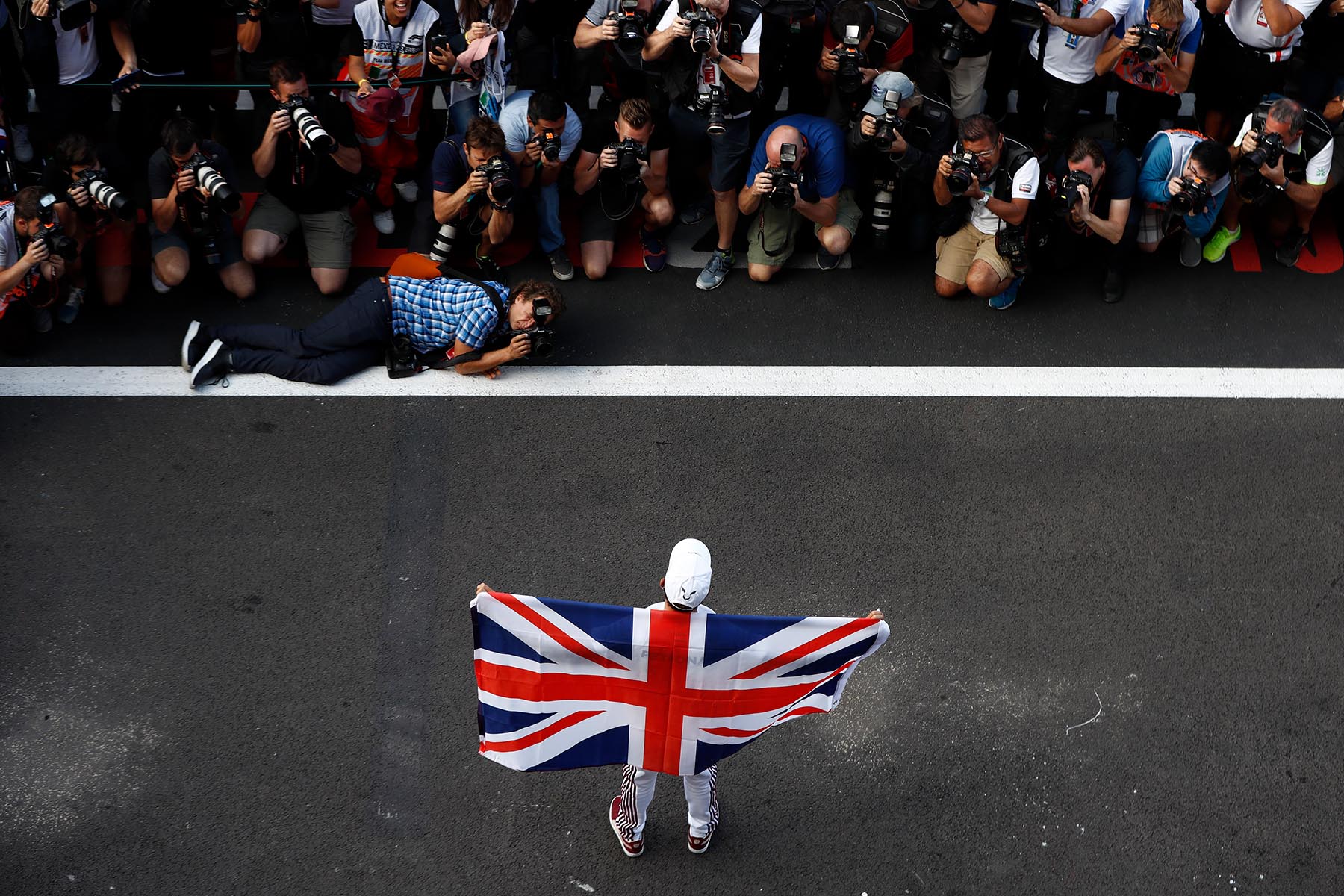 Trailing home fourth and almost 80 seconds behind the leader doesn't sound like the drive of a champion, but such is the job Lewis Hamilton had done up to the Mexican Grand Prix that it was more than enough to earn him the Formula One world championship.
The numbers had long been stacked in favour of the Briton's historic fifth title. A run of six races in seven weekends between July and October was a body blow to Sebastian Vettel's campaign, putting the outcome of the season entirely in Hamilton's hands.
A sudden Ferrari resurgence in the United States was too little, too late to rescue the German, even in the face of mounting Mercedes struggles with tyres. Hamilton finished third and just shy of the points he needed to seal the deal in Austin, but in Mexico, what transpired to be Mercedes's least competitive race of the season, anything higher than eighth would do it.
So it was that Hamilton, the season's unstoppable force, won his fifth championship by rolling past the chequered flag more than a minute after Max Verstappen had claimed a dominant victory for Red Bull Racing.
"It was a horrible race!" Hamilton exclaimed. "I'm conflicted emotionally right now because I've had this tough race which I wanted to win … but we still finished fourth."
But the Briton acknowledged the hard work of his team in ensuring that even a lacklustre fourth place was enough to secure a rare fifth title.
"It wasn't won here; it was won through a lot of hard work throughout the races. I'm so grateful for all the hard work back home.
"It's been such a difficult year and such a great battle, but a lot of work to try and raise the bar this year."
Hamilton is only the third driver in Formula One history to win five world championships. The first was Juan Manuel Fangio, the Argentine driver of the 1950s considered to be the sport's first great.
The second was Michael Schumacher, the German who defined an entire generation of Formula One by winning five titles in successions between 2000 and 2004 to bring his total to seven championships and 91 race victories, F1 records on both counts.
Both records were thought unattainable, but Hamilton's string of wins in the middle of the year brought him to within just 20 victories of the benchmark, and with two years to run on his contract and with an average of 9.8 wins per season since his first Mercedes title in 2014, the Briton is odds-on to give Schumacher a run for his money.
"I've not really put any thought towards getting to that number, just because I've been trying to focus on getting this one," Hamilton said. "Whether or not I'm going to have the chance to win more, who knows — but I'm going to give it everything to do so.
"But even so, Michael was just such a genius in how he implemented himself into Ferrari and what he did with that team. I will always be a fan of him."
But immediate focus now turns to sealing the constructors championship. Mercedes must ensure Ferrari doesn't outscore it by more than 12 points at the Brazilian Grand Prix on 11 November to claim its fifth successive championship.
But though Ferrari was bested in Mexico by Red Bull Racing, which dominated the race once Max Verstappen jumped teammate Daniel Ricciardo at the start, the Scuderia was substantially quicker than Mercedes all weekend, as was the case one week earlier in the United States, setting up a close finish for F1's other piece of silverware.