McLaren suffers through Friday free practice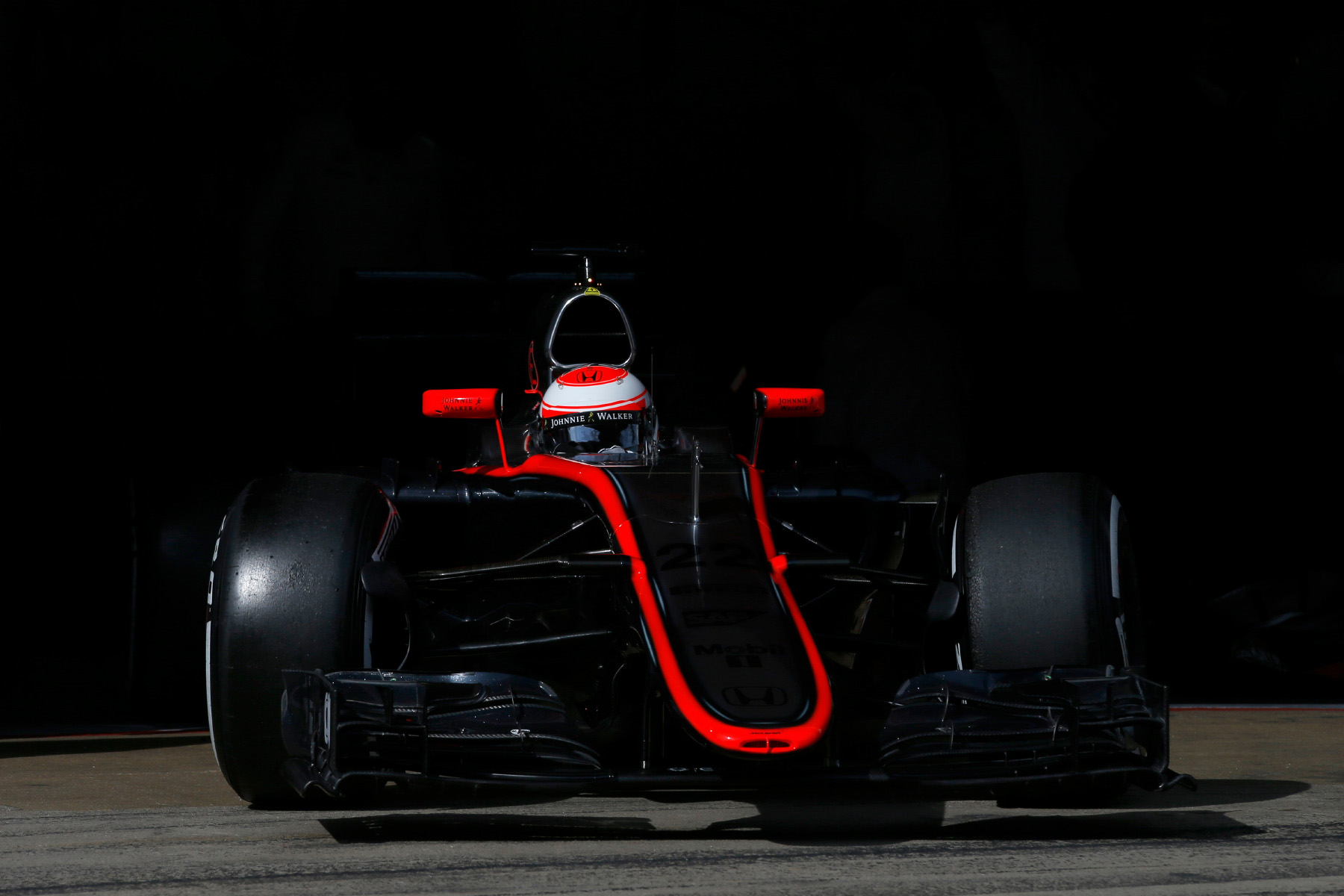 McLaren has suffered a torrid Friday at the Australian Grand Prix, with no recovery to its pre-season woes in sight.
This year's Honda power unit is the company's first under the current regulations, returning to the sport in 2015 after a six-year absence.
However, the partnership between McLaren and Honda is enduring the same teething problems faced by the entire field in 2014 at the point of introduction of the new regulations mandating the energy-efficient units, and with Honda supplying engines to only McLaren, its ability to do research and development is restricted.
Despite this, the sounds coming from the newly reunited McLaren-Honda are positive, rather than pessimistic.
"There's still a lot for us to learn and to work through," admitted Jenson Button. "But we all want to win.
"It's always difficult being in this situation. We're all very passionate about racing, but sometimes you've got to go through some pain to achieve your goals — sometimes that's what makes it worthwhile.
"Yeah, it's tough right now, but we're all in it together. We're keeping each other positive and we're working through the issues that we have."
The opening rounds of the season now present themselves as an extended, costly, testing regime, with the second half of the season being tentatively earmarked for a return to competitiveness.
Until then, Button is taking solace in the car being fundamentally sound — the MP30 seems well balanced and easy to drive.
"There are definitely signs of progress," said Button. "In terms of the feeling, it isn't too bad.
"There's progress to be made by set-up changes, but I feel confident in the car. I feel confident driving it and that I'll be able to push it later on this weekend.
"I think we'll see another good step. There's more to come from the power unit and hopefully we can get a little bit more out of it in qualifying."
Compounding the team's misery is the absence of Fernando Alonso, who is being forced to sit out this weekend while he recovers from the concussion he suffered during pre-season testing.
Replacing the Spaniard in Melbourne is 2014 driver Kevin Magnussen, who drove the 2015 car just once before this weekend.
Magnussen, who himself said he would feel ill-prepared to step into the McLaren with so little preparation before being called to do just that, only complicated the day with a crash during FP2, limiting him to just four laps.
"It was just me," Magnussen confirmed. "I tried to push the braking a bit and lost the rear on entry.
"It snapped in a difficult time, and that's when I pointed the car towards the wall. I couldn't avoid it. It was just a drive mistake."
However, Magnussen echoed Button's comments that the car has potential.
"It still feels very good," he said. "We're obviously not fast, but it feels good. We're not too far off what I think will be the ultimate balance in the car."
As to the its potential in the immediate future, the Dane is less optimistic.
"It would be good if we could finish the race," he admitted. "We could get a lot of data from the race and learn some things, that's what we want to do now.
"If we can finish the race, I don't know where we will finish. It's difficult to predict. I think it's a very important time to learn."